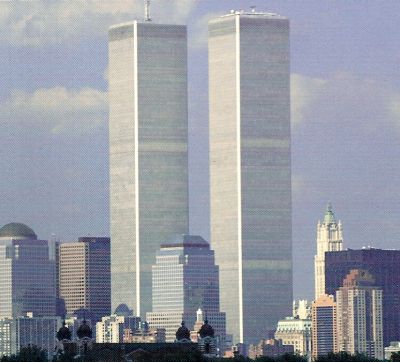 New York, the most highly populated metropolitan area in the US, is widely regarded as the business capital of the world. It is also the commercial, economic and cultural center of the Eastern US.

Until the tragic events of September 11, the WTC New York was the largest world trade center complex in the world. Dedicated in 1973, the WTC New York represented a $1.6 billion investment, providing office, retail, hotel, meeting and facility spaces. The dimensions were impressive: 12 million square feet of office space; 470,000 square feet of retail space; 590,000 square feet of hotel and conference space; and 40,000 workers. The government and private sector have committed to rebuilding this complex, which served as the worldwide symbol of economic prosperity and international business.

Developed by the Port Authority of NY-NJ, the WTC New York became the key development revitalizing what was a languishing area in downtown New York City.

Concentration of Services

The WTC New York tenants included the World Trade Institute, U.S. Customs, the State of New York, the Port Authority and numerous trade-related companies such as freight forwarders, customs brokers, transport firms, trade finance institutions and may others.

Real Estate Value

The WTC New York showed consistent resilience and maintained a strong market position in terms of both occupancy rates and rental rates. For example, during the 1994-1996 period, when downtown vacancy rates were at their highest for a decade, averaging 23% to 25%, the WTC New York had vacancy rates of 15% to 18%. The Mall at the WTC New York was also extremely successful, taking in $156 million last year, with per-square-foot revenue of $765, one of the highest anywhere.

Economic Impact

The economic impact of the WTC New York was enormous. It is estimated that in 1999, the last year for which complete data is available, there were more than 2,000,000 overnight visitor days, and 1,000,000 day-trip visits generated by WTC business, hotels and conferences. The direct impact was estimated at $1.1 billion, with another $1 billion in indirect and induced spending.

WTC, World Trade Center, and MAP Logo are all registered trademarks of the World Trade Centers Association, Inc.