PRINCIPALS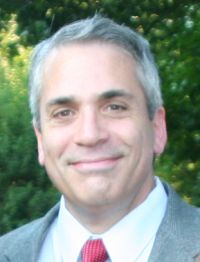 Laurence Baer
Principal and Managing Director

Laurence is the Co-Founder of World Trade and Development Group, and serves as the Managing Director. Laurence brings to WTDGI more than 35 years of management, marketing, and entrepreneurial experience from both business and not-for-profit organizations.
Laurence Baer's Bio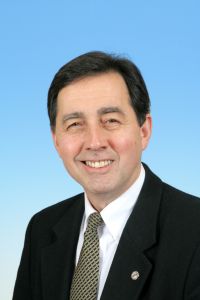 John Dickson
Co-Founder and former President. No longer actively involved with World Trade Partnership (dba World Trade and Development Group). John and Laurence co-founded World Trade Partnership in 2008, and amicably agreed to go their separate ways approximately 7 years later. They remain friends.

Email John Dickson
John Dickson's Bio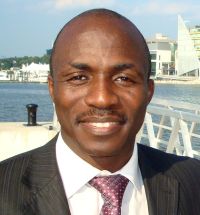 Jacques Eone
Senior Vice President for Business Development
Jacques Eone's Bio

Jacques Eone is a seasoned executive with successful private sector and not-for-profit experience in both Western Africa and the US. He serves as World Trade Partnership's representative to Cameroon.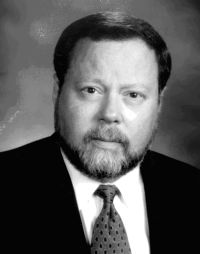 Edward Brooks Ranucci
Senior Associate
Ed Ranucci's Bio

Ed Ranucci is the founder, President, and CEO of Phoenix Consulting Associates, an international consulting firm specializing in the attainment of peak operating performance. Ed has been a consultant to senior executives for more than ten years and was formerly Vice President and Regional Director for Philip Crosby Associates, Inc., at the time the largest and most successful quality and change management consultancy in the world.

Ed's clients include, among others, 3M, Abbot Labs, AFLAC, Allied-Signal, Allstate Insurance, American Red Cross, Bankers Trust, BASF corp., Baxter-Travenol, Bell Atlantic, Brown & Root, Celanese, CIA, Citicorp, ConAgra, Exxon Chemicals, General Motors, Georgia Pacific, Gerber, Heinz, Hershey, Ingersoll-Rand, Joseph E. Seagrams & Sons, Kroger, Litton Industries, Mutual of Omaha Insurance, NASA, Nationwide Insurance, Owens-Illinois, Union Carbide, Upjohn, US Army, US Postal Service, Westinghouse.

Prior to joining the consultancy Mr. Ranucci was a Senior Executive with a major financial institution where he was responsible for the P&L of a large investment banking group. He also had responsibility for Strategic and Market Planning and led a number of major product launches. In this capacity he received numerous honors including Investment Banker of the Year and the Ohio Bankers Association Award for Achievement in the Industry.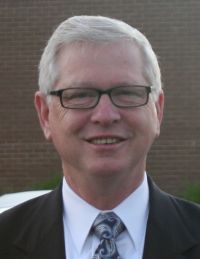 William S. McMillan
Director of Mining Development
Bill McMillan's Bio

William McMillan is an international mining consultant and a longtime member of the International Precious Metals Institute. He has helped develop and/or manage environmentally sound mining operations in the US, Canada, Australia, South America, and Africa. He is actively involved in sourcing and procuring new and used equipment for the mining industry, and in structuring longterm, cost-effective refining agreements with mining companies and co-ops.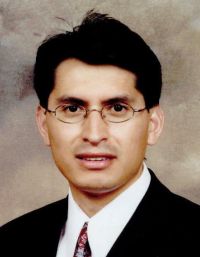 Edgar Medina
Latin American Representative & Commodities Representative
Edgar Medina's Bio

Edgar is a native of Peru who has established a very successful real estate career in the US, having completed more that 500 transactions. He represents WTDGI in project development throughout Latin America, and is also one of the team leaders in World Trade Partnership's global commodities trading operation.



ASSOCIATES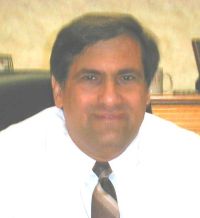 Gene Madiou
Associate
Gene Madiou's Bio
Email Gene Madiou

Gene is a Senior Partner at EI Quality Consultants, Inc. He has over 30 years experience as a business owner and consultant to over 200 companies.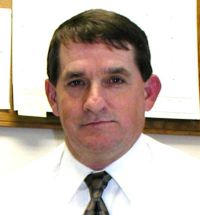 Ron Jerasa
Associate
Ron Jerasa's Bio
Email Ron Jerasa

Ron is a Senior Partner at EI Quality Consultants, Inc. He is a retired Naval Officer and is the Director of Business Development for Colonna's Shipyard in Norfolk, VA. Ron is an Adjunct Professor at Old Dominion University and Tidewater Community Colleges in Norfolk VA. Previously, Ron worked at SAIC - AMSEC LLC as their ISO Quality Management Representative and guided the company to ISO 9001 Certification in 2000. Together with Gene Madiou, he formed ei Quality Consultants in 2001.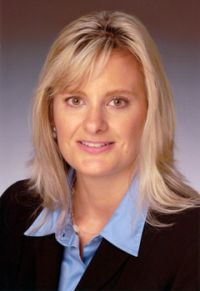 Brandi Hanback
Associate
Brandi Hanback's Bio

Brandi Hanback is Managing Director of The Rockefeller Group Foreign Trade Zone Services, a division of Rockefeller Group Development Corporation. She also serves as the Chairman of the Board of the National Association Of Foreign-Trade Zones (NAFTZ). With ten years experience as the Executive Director of the NAFTZ, as well as experience as a Senior Manager at KPMG, Ms. Hanback is perhaps the foremost expert on Foreign Trade Zones in the US.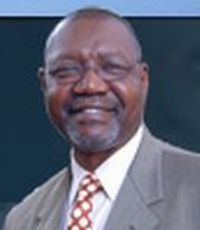 Sherman Banks
Associate
Sherman Banks' Bio

Sherman served as President of Sister Cities International from 2004 - 2006. He has 20 years experience as an international Economic / Tourism Development Consultant. Mr. Banks has worked with elected officials to develop agricultural, economic, tourism, trade and political programs in Italy, England, Morocco, South Africa, Portugal, Korea, Kazakhstan, Bosnia, Spain, Germany, Egypt, Japan, Jordan, Sudan, Netherlands, New Zealand, Mexico, Taiwan, Malta, Northern Ireland United Kingdom, China, and Russia.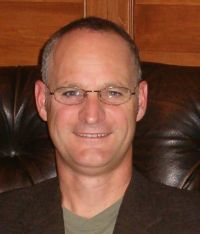 Matt Gersper
Associate
Matt Gersper's Bio

Matt Gersper is Founder and President of Global Data Mining, LLC (GDM) and co-owner of CUSTOMS Info, LLC. With more than 20 years of experience, Mr. Gersper is well positioned to help importers, exporters, multi-national corporations, and economic development agencies optimize business processes and turn unorganized data into information managers and executives need to improve performance.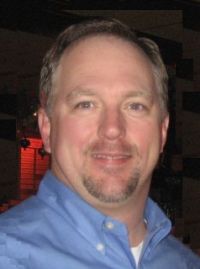 Ron Lackey
Associate
Ron Lackey's Bio

Ron Lackey, President and co-owner of CUSTOMS Info, LLC (CI) and co-owner of Global Data Mining, LLC. An entrepreneur at heart, Ron has over 12 years experience managing, marketing and selling technology solutions.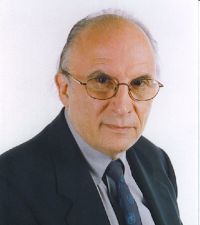 Kenneth Miller
Associate
Ken Miller's Bio

Ken Miller has been an innovator in residential and resort development, marketing, and sales for over 35 years. His has worked with builders, developers, governments, financial institutions, including: ITT, US Steel, Chase Manhattan Bank, Hovnanian, Maxxam, American General Insurance, Morgan Guaranty Bank, Sheraton, Interval international, JC Carras, Daito Kogyo, and AGA among others. He has been responsible for several billion dollars in sales.

Ken is also the founder of the UN National Committee for Habitat to help families worldwide obtain affordable and sustainable housing.

As a pioneer in the timeshare industry, Ken helped develop the Five Star program. This became a standard for timeshare resorts and helped spur the growth of the industry.

He is former President of the French based International Real Estate Federation, New York (FIABCI).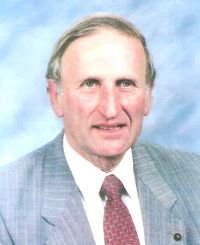 Jean-Jacques Vitrac
Associate
Jean-Jacques Vitrac's Bio

An International Political & Business Consultant for most of his career, Jean-Jacques Vitrac is founder and President of Euro PacRim International, a California corporation. Vitrac has over 30 years experience in world politics and international business development. He is an author and strategist who has worked extensively on behalf of the French Government, the Government of California, and on behalf of major multinational companies.



ADVISORS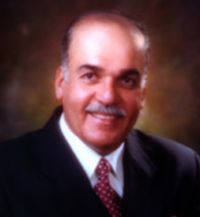 Dr. Naser M. Y. Al Belooshi
Member Board of Advisors
Naser M. Y. Al Belooshi's Bio

Ambassador Naser M. Y. Al Belooshi serves as Ambassador of the Kingdom of Bahrain to France. He served as Bahrain's Ambassador to the United States from 2005 – 2008. During his tenure he the first-ever Free Trade Agreement between the United States and a Gulf Cooperation Council nation. He also initiated the creation of the U.S.-Bahrain Business Council, and saw the signing in 2008 of a Memorandum of Understanding on Nuclear Cooperation between Bahrain and the US. Prior to serving as Ambassador, Dr. Al Belooshi served as Executive Director, Management Services at the Bahrain Monetary Agency and Executive Director of the Arab Monetary Fund, Abu Dhabi, U.A.E.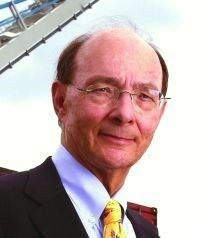 J. Robert Bray
Member Board of Advisors
Robert Bray's Bio

Mr. Bray served as Executive Director of the Virginia Port Authority from 1978 until June 2007. He is also a former Chairman of the American Association of Port Authorities, and former President of the South Atlantic and Caribbean Ports Association. Robert Bray is one of the world's foremost experts on Ports and Port Authorities.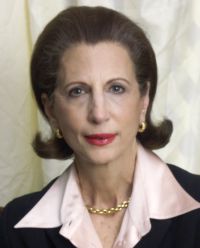 Carole Brookins
Member Board of Advisors
Carole Brookins' Bio

The Honorable Carole L. Brookins served from 2001 to 2005 as the United States Executive Director to The World Bank in Washington, D.C. An international consultant, she is currently a Managing Director of Public Capital Advisors LLC (PCA), as well as a director on both corporate and non-profit boards. These include Climate Exchange plc and the Chicago Climate Exchange. She serves on the Advisory Board of Zogby International and as a Board Counselor of the International Agribusiness Management Association (IAMA). Ms. Brookins is a Special Advisor to NTR plc and a member of the GVEP International (Global Village Energy Partnership) Board of Trustees, as well as a member of the Rabobank North American Agribusiness Advisory Board. Born in Indiana, her professional activities have been focused on commodity markets, trade, development, infrastructure finance and public policy.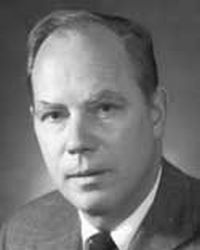 Charles D. Dilks
Member Board of Advisors
Charles Dilks' Bio

Charles Dilks is the former President of the Association of University Research Parks. For over 35 years, Mr. Dilks managed the development and operation of the nation's first urban research park, in Philadelphia. He has consulted widely with institutions and governments wishing to establish research parks and incubators, and to stimulate economic development through science and technology.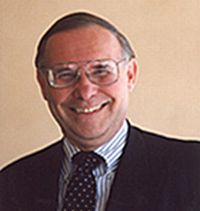 Geza Feketekuty
Member Board of Advisors
Geza Feketekuty's Bio

Geza is one of the World's authorities on International Trade Negotiations. He worked at the US Trade Rep office for 21 years and was central in developing the US policy in the international trade rounds during his tenure. He currently advises the President of OPIC but spends much of his time training the next generation of trade negotiators around the world.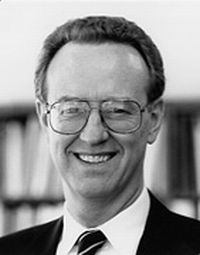 R. Scott Fosler
Member Board Of Advisors
Scott Fosler's Bio

Scott Fosler is the former Chairman of the National Civic League and former Chairman of the National Association of Counties (NACO) Steering Committee on Intergovernmental Relations. He also served as President of the National Academy of Public Administration; and as Vice President and Director of Government Studies at the Committee for Economic Development (CED). Scott was elected to two terms on the County Council of Montgomery County, Maryland, where he also served as Council President and as President of the Metropolitan Washington Council of Governments (COG).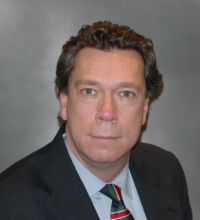 David A.E. Johnson
Member Board Of Advisors
David Johnson's Bio

Dave brings to WTP nearly 30 years of experience in the commercial real estate, engineering and construction industries. He is well versed in helping organizations develop new facilities and plan for their long term operational excellence. His background includes both national and international assignments in the public and private sectors. He has a vast professional network capable of providing support on most major issues involved in development, construction and process improvement. He has a comprehensive understanding of the various skill sets required to deliver on-time, on budget assignments.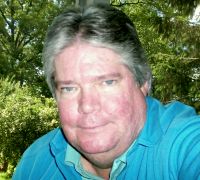 Kenneth Keith O'Neal
Member Board of Advisors
Ken O'Neal's Bio

Ken has worked as a CEO, and as the hands-on project director for numerous ventures in the fields of energy generation (BP, Standard Oil, and Shell), telecommunications (Verizon, Global Crossing, Qwest, KDDI, MCI, AT&T) information technology (CISCO, EMC, Microsoft, Dell, HP), and real estate development (Davis Carter Scott, Concord Eastridge, Orr Partners, Grenadier, Savills UK). He has been responsible for projects for major clients both in the private sector (Royal Bank of Scotland, Verizon, SBC, Western Digital, KAST) and government (Executive Office of the President, Department of State, Office of the Secretary of Defense, Pentagon Renovations, CDC, SEC, Air Force, Army, Dept of Justice, FBI, DHS, Customs and Border Protection).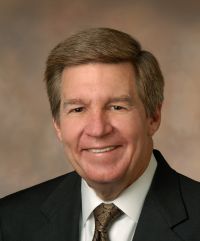 William C. Peeper
Member Board of Advisors
William Peeper's Bio

Bill Peeper retired in 2007 as President of the Orlando/Orange County Convention & Visitors Bureau. Peeper has served in leadership roles for many national organizations, including: as a Board Member and Member of the Executive Committee of Travel Industry Association of America (TIA); as Chairman of Destination Marketing Association International (DMAI); as Chairman of the International Association of Convention and Visitors Bureaus (IACVB); and as Chairman of the Florida Association of Convention and Visitors Bureaus (FACVB).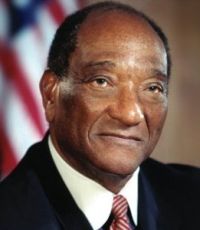 Edward J. Perkins
Member Board of Advisors
Edward Perkins' Bio

Ambassador Edward J. Perkins served as US Ambassador to the United Nations, as well as US Ambassador to Australia, Liberia, and South Africa. Dr. Perkins currently serves as the William J. Crowe Chair Professor and Executive Director of the International Programs Center at The University of Oklahoma.



Ralph Tonseth
Member Board of Advisors
Ralph Tonseth's Bio

Ralph Tonseth retired in 2005 as the Director of Aviation for the Norman Y. Mineta San José International Airport. His retirement capped a career as a leader in civil airport management spanning more than 40 years. He served as the past President of the California Association of Airport Executives (CAAE) and Chairman of the American Association of Airport Executives (AAAE). During his tenure as Chairman of the AAAE, Ralph also founded the International Association of Airport Executives.

WTC, World Trade Center, and MAP Logo are all registered trademarks of the World Trade Centers Association, Inc.